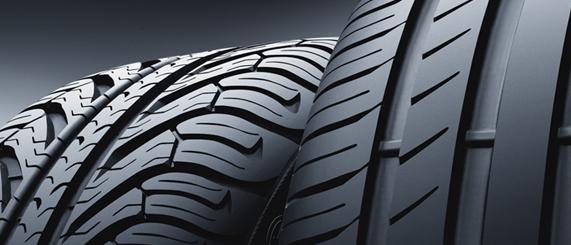 CHOOSING THE RIGHT TIRES
A tire is not like a car radio. Your life may depend on the quality of your tires at some point. As such, you would do well to consider a quality brand. Hard compound tires may last longer but they offer far less grip than softer compound tires, which in turn have a shorter life. The tire specialists at Herb Chambers Cadillac of Lynnfield are experts in recommending the right tire at the right price to deliver Lynnfield, Boston, Danvers  and Revere drivers the best possible value.
WHAT'S THE STORY WITH SNOW TIRES OR WINTER TIRES?
When comparing the all-season tire with the winter tire, you can see very clearly the difference in the profile patterns. The all-season tires have big grooves going outward, which allow water to be easily diverted. This is useful during the seasonal Lynnfield area rainy weather.
However, the appearance in the profile is only part of the difference. Winter tires are optimized to perform in cold weather. Regular tires are optimized to perform in summer weather (e.g., dry, not too hot, not too cold), while all-season tires are designed to perform in all weather conditions. The temperature of the rubber has a big influence on how it behaves in terms of grip and slipping, and thus different season tires are made from different rubber compounds that behave optimally in the temperature ranges that one can expect for the season.
Consequently, all-season tires are a compromise between regular tires and winter tires, as they are expected to perform well in both summer and winter. However, they will never perform as well as regular tires in summer (too much rolling resistance), and never as good as winter tires in winter (too hard at low temperatures and thus less grip).
WHEN DO I NEED TO CHANGE MY TIRES?
You should monitor your tread depth closely once it reaches 4/32 inch deep.
There are several popular ways to check your tire tread depth. One easy way is the penny test. Simply insert a penny into your tire's tread groove with Lincoln's head upside down and facing you. If you can see all of Lincoln's head, your tread depth is less than 2/32 inch and it's time to replace your tires.
Another easy coin test is the quarter test. Insert a quarter into your tread groove. If the tread touches Washington's head, you have at least 4/32 inch of tread remaining.
Don't have any change on you? No problem. Another way to check tread depth is to look at the treadwear indicator bar that's molded into your tires. The bars are located at the bottom of the tread grooves in several locations around the tire. When these bars become visibly flush with the adjacent ribs, the tire has no more than a 2/32 of tread remaining. This is a visible indication that the tire should be replaced.
COME SEE HERB CHAMBERS CADILLAC OF LYNNFIELD IN LYNNFIELD TODAY!
We are your local Lynnfield Cadillac dealer serving Boston, Danvers and Revere area. Whether you are looking for replacement tires for your Cadillac or any vehicle, we are here to service all your tire needs. Herb Chambers Cadillac of Lynnfield has a fully modern service center to take care of tire rotation, wheel alignment, balancing and tire repair. We carry premium and discount tires available from the very best tire manufacturers, including Goodyear, Bridgestone, Continental Tire, General Tire, BF Goodrich, Dunlop, Hankook, Uniroyal, Kelly Tires, Michelin, Pirelli, Firestone and many more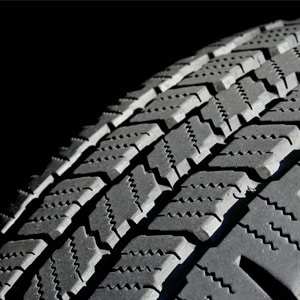 HOW DOES HERB CHAMBERS CADILLAC OF LYNNFIELD BALANCE MY TIRES?
When a tire and wheel spin, centripetal force is pulling it outward in all directions. If one spot on the tire is heavier than others, the centripetal force will be greater and a vibration will result.
Balancing a tire negates that force by putting an offsetting weight on the opposite side of the tire. The weights are not equal, because the balance weight is mounted to the wheel (so it's closer to the center of the tire/wheel combination). A tire balancer measures the vibration, and tells the technician how much weight to add and where to mount it.
This method can also be used to correct vibrations that result from out of round conditions in the tire or wheel. One of the things you get when you buy higher quality wheels and tires is they are usually more round than lower quality alternatives.