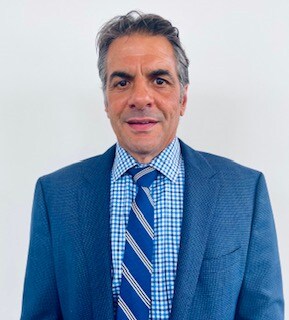 MEET THE GENERAL MANAGER
Ken Giordano

General Manager
KGiordano@HerbChambers.com
(978) 624-1500
Welcome to Herb Chambers Cadillac of Lynnfield
What is your favorite Cadillac model?
The sleek, stunning and performance-oriented Cadillac Escalade. It has more than enough room for the whole family and plenty of features to keep them and the driver satisfied.
What kind of car do you drive?
You guessed it, the Cadillac Escalade SUV. 
How long have you worked in the automotive industry?
For over 20 incredible years, I've called the automotive industry home. I wouldn't trade a single day.
What is your favorite thing about Herb?
Herb's enthusiasm is unlike anything I've seen before. From the way he talks to clients to how he treats his employees; his enthusiasm and eagerness to please really shines through.
What is your favorite part of working at Herb Chambers?
No day is like another at Herb Chambers Cadillac of Lynnfield. I can thank Herb and all of my fellow team members for making every day feel fresh and exciting. It's a true pleasure to be able to drive to a career that offers daily opportunities to satisfy a diverse clientele.
Best Wishes,
Ken